Scouts BSA at Home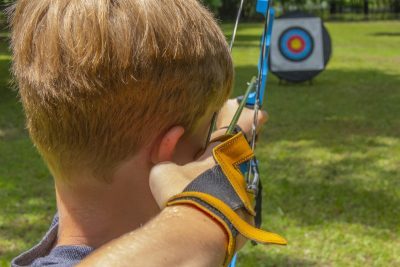 With Troop and patrol meetings canceled, outings postponed, service projects put off, one might thing Scouting is on hold at the moment.  But NOTHING could be further from the truth.   Scouting can continue in this time of social distancing.  We have listed below a collection of resources, activities, merit badges and other things Scouts can be done at home, as well as ideas from unit leaders around the council and the country on how they are working to #KeepTheAdventureGoing.
If you have an idea that's not listed below, please feel free to let us know by emailing Jim Mahanes at:  Jim.mahanes@scouting.org.   Scouting is best when done face-to-face, but we can #KeepTheAdventureGoing by collectively working together, which should be easy – afterall, WE'RE SCOUTS!
Virtual Meetings
Long before the term "social distancing" became commonplace, businesses have been using virtual meetings for some time now.  It's a great way to connect with many people at one time. So why not utilize this for Scouting?  Lots of units have already had meetings using a variety of sources, some of which are listed below.  These services are FREE and allow multiple people to view each other online via a webcam, or through a call-in option if a computer is not available.   Virtual meetings are a great way to keep your Scouts on track and engaged in Scouting and working on advancements.
You can also conduct an online merit badge course by having Scouts log in and participate in real time with a couple of adults.  You can even do a "virtual board of review".
Keep in mind that "virtual communications" fall under "electronic communications" of the BSA Youth Protection Guidelines and rules for social media.  Remember to have at least two adults on all communications.
Merit Badges
-There are lots of merit badges Scouts can be work on while at home.
-As always check with your scoutmaster for approval before starting a new merit badge.
-Most of these will require online research during this time so be sure you have completed your Cyber Chip first.
-Remember to always use a speaker phone when talking with a counselor with a parent present or copy parent or another leader into any emails you send regarding merit badges.
-Do not adopt or buy a pet/animal just to complete a merit badge if you don't plan to keep it.
-Remember some requirements require supervision so ask a parent or counselor about these before you start.
Click here for a list of Frequently Asked Questions regarding rank advancement at home
No outside requirements:
American Business

Animation

Basketry

Collections

Electricity

Electronics

Energy

Entrepreneurship

Family Life

Fingerprinting

Genealogy

Home Repairs

Model Design and Building

Nature

Painting

Personal Fitness  (requires MD visit but yearly physical would cover this)

Personal Management

Photography – but shots might be limited

Plumbing

Programming

Reptile and Amphibian Study

Wood Carving
Partial Merit Badges
Animal Science

Archaeology

Astronomy

Bird Study

Chemistry

Citizenship in the World

Coin collecting

Digital Technologies

Drafting

Emergency Preparedness

Leatherwork

Moviemaking

Nuclear Science 

Pets

Pulp and Paper

Railroading

Reading

Robotics

Safety

Sculpture

Soil and Water Conservation

Stamp Collecting

Sustainability

Textile 
Eagle Scout Extensions
The Council can grant a 90-extension on Eagle Scout requirements.  The Scout needs to fill out the Request for Extension of Time 2020 Eagle Scout and send it to Brian Swoverland at brian.swoverland@sbcglobal.net. This also holds true for the Summit Award.
---
Adult Leader Training

Almost all adult leader trainings can be done online, in the comfort of your home.  Now is a great time to take  your BSA-required Youth Protection Training, or take job-specific modules.   You will need to set up a "My.Scouting" account (if you haven't already).
For a list of all trainings available to adults through the BSA online portal, Click here >