Lincoln Heritage Council Scout Reservations and Camps

The Lincoln Heritage Council operates four properties: the Tunnel Mill Scout Reservation in Charlestown, Indiana; the Harry S. Frazier Jr. Scout Reservation near Shepherdsville, Kentucky; and Pfeffer Scout Reservation in Benton, Kentucky. The three properties combined provide thousands of acres of Scouting adventure year-round. Please check our calendar for upcoming events and activities for all our properties.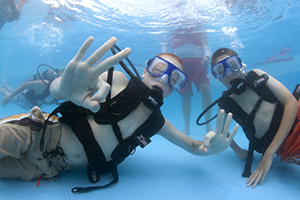 Camp Crooked Creek - Harry S. Frazier Scout Reservation
Shepherdsville, Ky. – The Harry S. Frazier, Jr. Scout Reservation is one of the premier Scout camps in Kentucky.   The reservation features 1,000 acres of rolling hills covered with a hardwood forest of oak, hickory and beech trees along with the 70-acre John Barr lake and over ten miles of hiking trails.
The reservation also contains various areas to accommodate groups year-round.
Click Here

>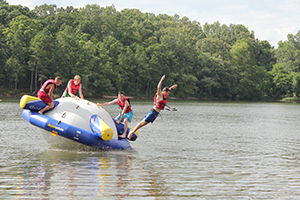 Pfeffer Scout Reservation
Benton, Ky. – Camp Roy C Manchester is located on the 400 acre Pfeffer Scout Reservation on the shores of Kentucky Lake in Southwestern Kentucky. Located in Benton, Kentucky, Camp Manchester is easily accessible and it is only moments from Land Between the Lakes Recreation Area and only a day's drive to the large metropolitan areas of St. Louis, Memphis, Louisville, and Nashville.
Click Here

>
Tunnel Mill Scout Reservation
Charlestown, Ind. – The camp, built on the site of one of the earliest mills in southern Indiana, has a 70-year heritage of Boy Scout camping.
Click Here

>
Reserve Camp Space
Reservations for space at any one of our four Lincoln Heritage Council camps can be made throughout the year.   Don't miss out on the best spots for your unit.
Click Here