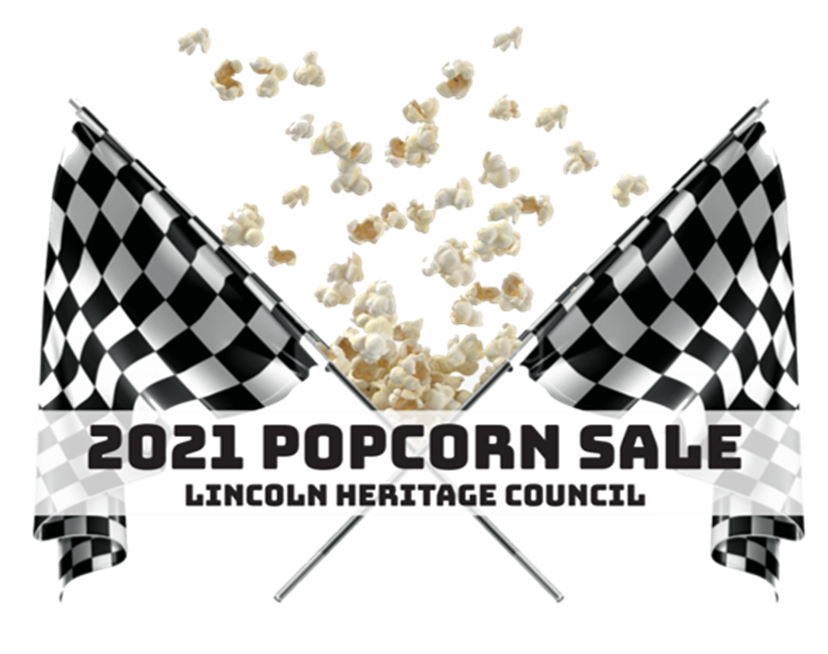 Welcome to the Popcorn Garage
Start your engines popcorn fans!  Every scout should learn the value of hard work and earning their own way!  The popcorn sale is the perfect opportunity to teach this valuable lesson.  Over 70% of the popcorn sale stays local to support your scouting programs!
People in your communities can't wait for Popcorn season! Many of your customers come back year after year to try new products, reconnect with their favorites and purchase gifts of popcorn for their friends, family and co-workers. We've put together a ton of information to help you run a successful Popcorn campaign. If you have any questions at all, please don't hesitate to contact us. Have fun out there!
Recent news you can use
Need more popcorn?  Just starting your sale and need inventory for your booth sales?  ORDER NOW!  The deadline for popcorn supplemental orders has been extended!  That's right! You now have until Friday, September 10th at 10:00 am EST to submit your unit's order for additional product!  If you need assistance placing an order contact the council or your District Executive today!
2021 Virtual Show and Deliver
Back by popular demand is our exciting MobileCause platform for Scout Sales!  Create your Scout's account today and start selling to friends and family!  Once you create your online account your scouts can sell through social media to increase their overall sale.  Units that utilized this platform last year sold on average $2,500 through this method alone.  To create an account, start by texting LHCPOPCORN to 71777 and sign up to sell today.  Be sure to order product by the supplemental deadline or the October order deadline to fill the orders placed through this method.  Check out the webinar from 9/13 below to learn more!
View the webinar from the 9/13 Popcorn Pitstop here!
Click here to learn how to set up your Virtual Show and Deliver Page
UPDATE:
As a thank you to our units we are no longer requesting units cover the 5% MobileCause fee mentioned in the webinar above. 
There will be no fees associated with using this method.
Mystery Shopper Incentive
We want to reward your Scouts for their hard work!  We have seen so much success with units out every weekend selling at local stores.  We want to know where you are selling!  Let us know when and where your unit will be by filling out the form below.  You might be the lucky unit to have a mystery shopper come out to your booth and award one lucky scout with a gift card for $25 to the Scout Shop!
CLICK HERE TO PROVIDE US WITH YOUR SHOW N' SELL LOCATIONS AND ENTER OUR MYSTERY SHOPPER INCENTIVE!
2021 Popcorn Timeline
| | |
| --- | --- |
| July 20, 2021 at 7:00 pm EST | Virtual Council Popcorn Kickoff |
| August 2, 2021 | Show n Sell orders due by midnight |
| August 18 – 21, 2021 | Show n Sell Distribution Days |
| September 17th | Supplemental orders due 10:00 AM EST |
| October 25, 2021 | Take Orders due by midnight |
| November 5, 2021 | Final Invoice sent to Unit |
| November 10 – 13, 2021 | Take Order Distribution Days |
| November 13, 2021 | Final Payment due prior to or at Take Order Distribution |
| December 1, 2021 | Accounts settled after this date will receive a 5% reduction in commission |
| | |
---
Congrats to our 2020 top sellers!
Top Selling Scout in 2020
| | | | |
| --- | --- | --- | --- |
| Scout | District | Unit | Total Sales |
| Eric H. | Seneca | Pack 309 | $6,535 |
Top Selling Unit in 2020
| | | | |
| --- | --- | --- | --- |
| Unit | District | Kernel | Total Sales |
| Pack 190 | Iroquois | Lindy Pierce | $16,085 |
---
Unit Leader Resources
(More resources to come so be sure to check back!)
2021 Take order and Prize Sheet for Scouts
2021 How to register your Scout and Sell Popcorn ONLINE
2021 Product Mix Unit Projection Sheet
Thank you to our 2021 District Kernels
Our District Kernels are experts when it comes to popcorn and are happy to assist you as a unit leader.
| | | |
| --- | --- | --- |
| Cherokee | Emily Selch | emily@selch.org |
| Cherokee | John Senger | jsen4119@gmail.com |
| Four Rivers | Steve Chino | schino@paducahky.gov |
| Great Meadows | Jennifer Towery | jdtowery.work@gmail.com |
| Iroquois | Lindy Pierce | lin546dy@gmail.com |
| Lewis & Clark | Karen Walsh | kwren777@hotmailcom |
| Lincoln Trail | April McKinney | troop671g@gmail.com |
| Seneca | John Daunhauer | jpd@byerly.com |
| Wapiti | Angela Crump | angela.n.crump@lsccom.com |
| Wapiti | Steve Adams | stevea367@live.com |
---
2021 Commission Structure
Commission without Prizes:  34%
Attend the Council Popcorn Kickoff and host a Unit Kickoff
Pay for all Popcorn prior to or at time of Take Order Distribution in November
Commission with Prizes:  30%
This is the BEST option for Cub Scout Packs.  Packs that utilize the prize program sell more popcorn!
BONUS Commission:  +3%
Exceed your established unit goal.  (Goals will be set by LHC)
---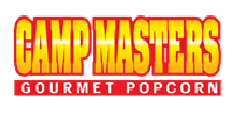 Camp Masters 100% Satisfaction Guarantee
Ramsey Popcorn (the parent company of Camp Masters) guarantees complete satisfaction with each purchase.  If not completely satisfied the consumer will receive a replacement product of equal or greater value ground shipped to them at the company's expense.
Camp Masters Support and Customer Service:  1-800-624-2060
This is the site where Scouts and Leaders will log in to manage their popcorn sale.  Credentials for Unit Kernels will be emailed after the unit signs up to participate in the sale.  CLICK HERE to sign up to sell!  Please allow for up to 72 hours for credentials to be sent.  Unit Kernels can set up Scout accounts once logged in.
Camp Masters General Information
This link will take you to the Camp Masters main website.  Here Scouts, Parents, and Leaders can find tools, ideas, resources, and much more to make their sale a success!
Additional Camp Masters Resources
How to order Popcorn in the Camp Master System 2021
How to Navigate the Camp masters App