2022 Popcorn Information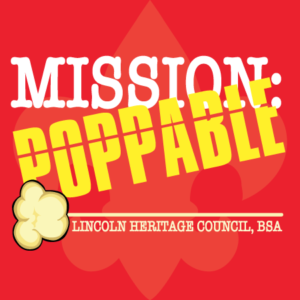 Register now for the 2022 Popcorn Sale!
50 States Challenge
The 50 States Challenge is a fun and interactive way to help support your Scout's popcorn sale by challenging them to make a sale in all 50 states. To participate, share your Scouts link on your social media platforms.  By using the influence of social media, you can generate an engaging way to get your Scouts excited about creating videos, thanking customers, and watch them check off each state as orders are placed. Scouts will see in real time how their online marketplace can be shared nationwide as they work toward their sales goal. Once your Scout has sold at least one item in all 50 they will become a part of the exclusive 50 States Club.
Any Scout who sells in ALL 50 States will earn a $50 gift card to Amazon!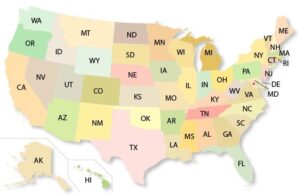 For more information, check out our 50 States Challenge Flyer
Lincoln Heritage Council & Trail's End Popcorn
The Lincoln Heritage Council is excited to announce a partnership with Trail's End as the 2022 Popcorn Vendor!
Participating in the popcorn sale is a terrific way for your Scouts to earn money while learning skills like salesmanship, money management, entrepreneurship, and public speaking. There are so many wonderful benefits to Scouts as they participate in the popcorn sale.
Trail's End offers a NEW and approved app which Scouts can utilize to track and report real-time storefront, wagon (door-to-door), and online sales while also accepting cash and debit/credit cards, (powered by Square). Through our partnership, there are no credit card fees!
The fall sale will kick off with key leader briefings in July. More details are to come but start looking for your unit's popcorn kernel now.
You can register your unit now by clicking here.  Here are the steps:
Click this link and choose 'Register as Myself'
Click on 'I don't have an account'
Choose 'Lincoln Heritage Council', your district, and your unit
If you do not see your unit in the drop down box, please let your district executive know
Fill in the basic contact information
Hit 'continue' and you're DONE!
Sign your Unit up to sell Popcorn:
Hard work is a value that Scouting teaches and selling popcorn is a great opportunity for Scouts to learn the importance of earning their own way. More than 70% of proceeds stay right here in the Lincoln Heritage Council and help pay for Scouting adventures like summer camp and beyond. Commit your unit to the 2022 sale by completing our registration form here.
How to use the Trails End App:

Save time managing your popcorn sale with the Trail's End app. This upgraded sale feature allows real-time reporting for storefront, wagon (door-to-door) and online sales. Track inventory by Scout and have your customers pay easily with cash and credit card. Every Scout will also receive FREE payment processing powered by Square to make every sale easier and more cost effective than ever.
Watch this quick video on How to Sell with the App: (https://youtu.be/SqyzkaqBmfM)
How to Sell Popcorn:
There are three different ways to sell popcorn as a unit.
Show N' Sell is a direct sale that takes place outside of a local business where Scouts interact directly with community members and encourage them to buy popcorn.
Take Order is an order and fulfillment process that takes place in your neighborhood where Scouts go door-to-door and ask for popcorn orders that are fulfilled at a later date.
Online Sales are also available and can be used to raise funds for your unit no matter where the customer is located.
Resources:
How to share your Trail's End account on social media
Popcorn Show-n-Sell Distribution
Wednesday, July 27, 2022 Kick-off Video
Wednesday, July 27, 2022 Kick-off Powerpoint
How to select your Storefronts
Trails End New Unit Leader Training