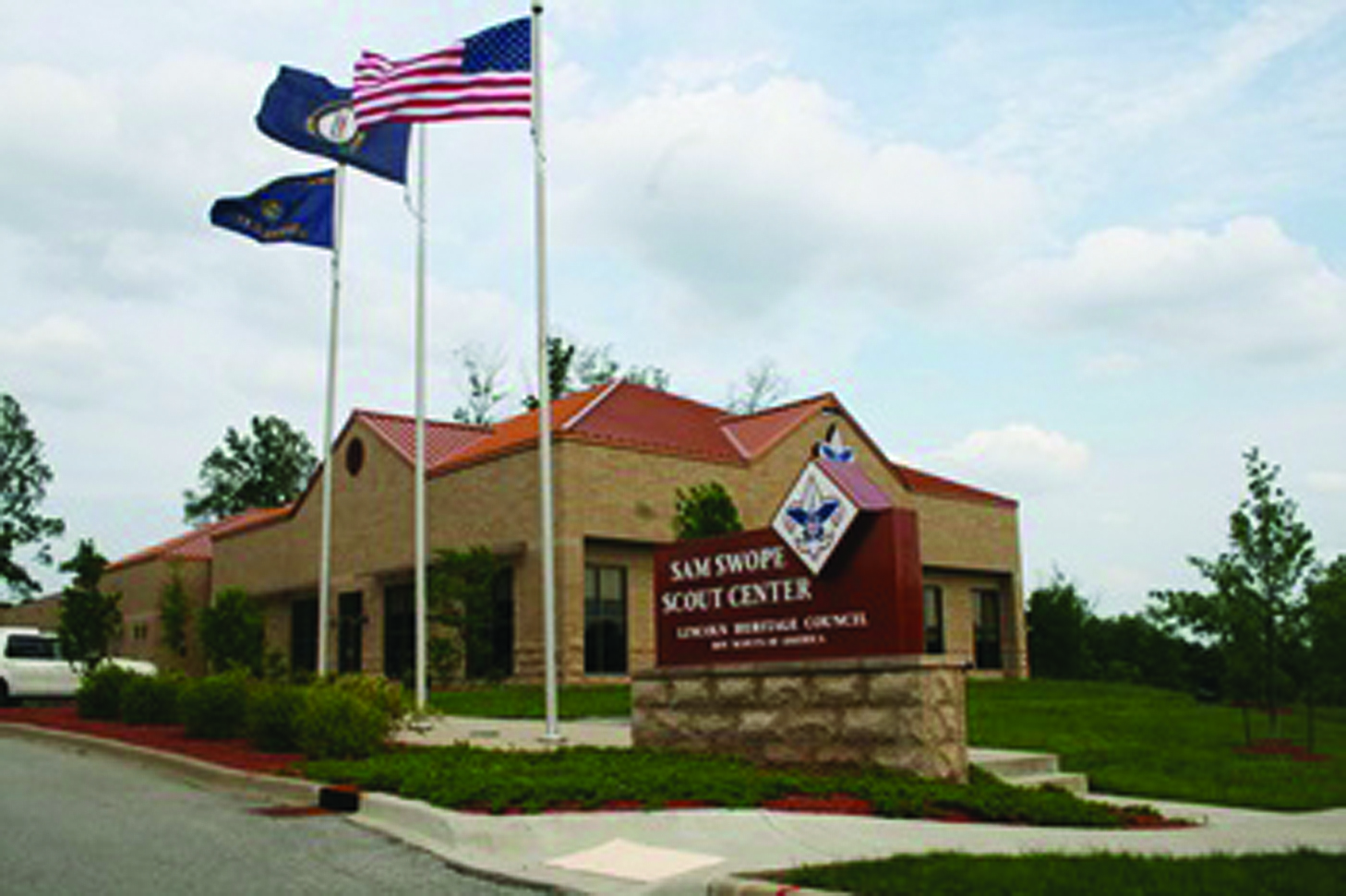 Sam Swope Scout Center
All council business may be conducted at the Sam Swope Scout Service Center. This includes membership registration, camp registration, and Scout Shop purchases.
Office Hours:
Monday – Friday 8:30 a.m. to 5:00 p.m. (ET)
Scout Shop Hours:
Monday – Friday: 10:00 a.m. – 6:00 p.m. (Closed for lunch 1:30 – 2:00 pm)
Saturday: Open 10:00 a.m. to 2:00 p.m.
Office Phone Number:
502-361-2624
Fax Number:
502-361-7899
Address:
12001 Sycamore Station Place
Louisville, Kentucky 40299
Directions to the Sam Swope Scout Center
Staff Directory
Lincoln Heritage Council
12001 Sycamore Station Pl
Louisville, Ky 40299
Get Directions
Send a message to the Lincoln Heritage Council
Fill out our contact form to get more information about joining the cub scouts or boy scouts. We can help you find the troop that best fits your child so they can become official members of the Boy Scouts of America.
Contact Information
Get in touch with the Lincoln Heritage Council