Cub Scouting at Home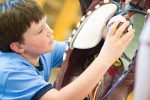 #KeepTheAdventureGoing
With packs and dens not meeting, it may seem like Cub Scouting is on hold. It doesn't have to be. Cub Scouting can be done at home with the family.
Cub Scouts can continue to work on advancement at home with their families. Families can visit an online museum or do a science/STEM experiment.  Almost every single Cub Scout advancement can be accomplished at home with the family. Just remember the Cub Scout Motto: Do Your Best!
New for summer 2020
Cub Scout Adventure Boxes
The Lincoln Heritage Council is excited to launch Cub Scout Adventure Boxes . Each rank (Tiger, Wolf, Bear and Webelos/Arrow of Light) will have a specific box that is filled with nearly everything you need to complete five elective Cub Scout Adventures at home and jump start your Scout's advancement to the next rank this summer.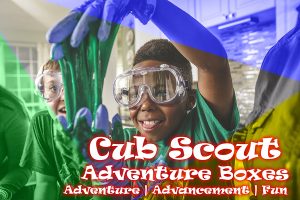 CLICK HERE FOR MORE INFORMATION
The 30-Day Cub Challenge
Try the Cub Scout 30-day challenge.  Complete the activities for your rank with mom or dad.   For fun, have mom or dad video or take a picture of your completed challenge and upload it to our Facebook page with the hashtag #KeepTheAdventureGoing. 
Click on your rank below to download the worksheet.

Cub Scout Rank Requirements
Cub Scout requirements can be found for each den level below. In addition to the requirements, Den Leader planning workbooks are also available below to help you with activities and ideas. Want to dive deep into STEM topics and earn special NOVA awards? Check out the NOVA award section.
Track your Cub Scout's progress and once your Scout has completed the requirements, inform your den leader.
Click here for a list of Frequently Asked Questions regarding rank advancement at home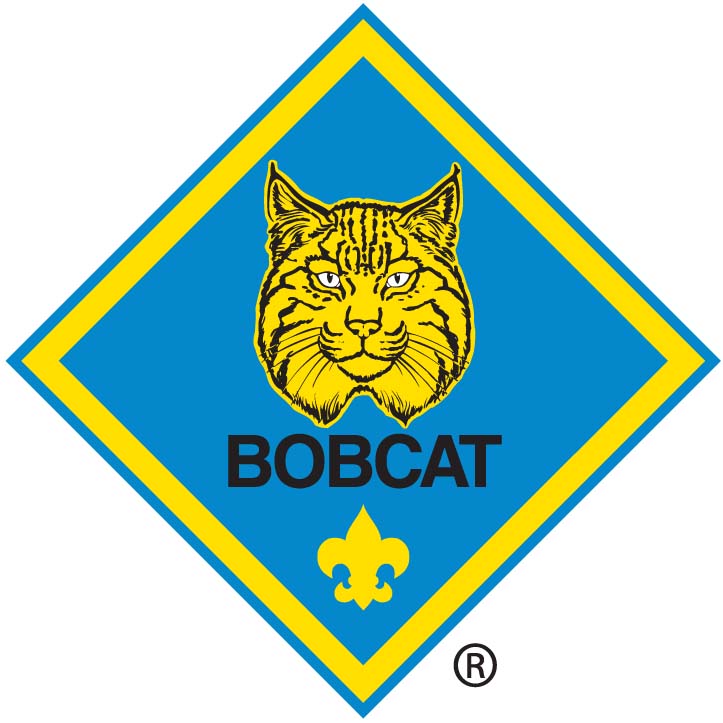 Bobcat
Other Resources
Virtual Meetings
Long before the term "social distancing" became commonplace, businesses have been using virtual meetings for some time now.  It's a great way to connect with many people at one time. So why not utilize this for Scouting?   Lots of units have already had meetings using a variety of sources, some of which are listed below. These services are FREE and allow multiple people to view each other online via a webcam, or through a call-in option if a computer is not available. Virtual meetings are a great way to keep your Scouts on track and engaged in Scouting and working on advancements.
Keep in mind that "virtual communications" fall under "electronic communications" of the BSA Youth Protection Guidelines and rules for social media.  Remember to have at least two adults on all communications.
How-to-Boost-Participation-in-virtual-scout-meetings
Free Virtual Meeting Services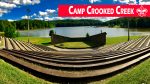 Backgrounds for your Zoom Meetings
Let people think you're at Camp Crooked Creek or Pfeffer Scout Reservation or other Scout-themed scenes with our handy Zoom backgrounds.
Ideas/Resources from around the web

How to Go Digital – Conducting online meetings (ppt)
Advancement at home – From Scouting Magazine mostly dealing with Scouts BSA, but it does have some Cub Scout guidance.
Example of Virtual Pack/Den Meeting (See how one Den leader in Buke, Virginia, is conducting his meetings via YouTube).
Good Turns You Can Do At Home:  Another from Bryan on Scouting.
Partner with another unit locally, or around the world:
https://blog.scoutingmagazine.org/2020/05/11/a-world-of-good-virginia-scouts-hold-virtual-meeting-with-scouts-from-afghanistan/
Conduct a virtual Show and Tell:
https://blog.scoutingmagazine.org/2020/03/17/scouting-show-tell-scouting-remotely/
How to conduct a virtual Board of Review:
https://blog.scoutingmagazine.org/2020/03/16/how-to-conduct-a-board-of-review-through-videoconferencing/
Scout shares advice for complete Eagle projects during COVID-19
https://blog.scoutingmagazine.org/2020/07/29/scout-shares-advice-for-completing-eagle-scout-projects-during-covid-19/
Conduct a "Mystery Hike":
https://blog.scoutingmagazine.org/2020/07/27/try-this-safe-smart-mystery-hike-activity-with-your-scouts-and-their-families/
Practice creating a "camp recipe" together over Zoom:
https://blog.scoutingmagazine.org/2020/05/26/home-cooking-scouts-practice-preparing-camp-recipe-together-over-zoom/
Fun projects Scouts can do at home:
https://blog.scoutingmagazine.org/2020/03/19/fun-projects-for-kids-that-you-can-do-from-home/
Acts of service Scouts can do at home:
https://blog.scoutingmagazine.org/2020/03/18/good-turns-during-the-coronavirus-acts-of-scouting-service-you-can-do-from-home/
Sample Cub Scout Zoom Meeting agenda
https://www.reddit.com/r/cubscouts/comments/frkgra/sample_zoom_den_meeting_agenda/
Virtual Cub Scout Activities:
http://scoutshare.org/Resources/Articles/virtual-cub-scout-activities
More resources from BSA:
https://www.scouting.org/scoutingathome/
Facebook groups
Other activities
Help us grow this list!
If you have an idea for our Scouts and/or Leaders, please let us know by emailing Jim Mahanes, at  jim.mahanes@scouting.org.  We will include as many as we can on this page.

---
Adult trainings
Have you ever thought about being a Den Chief?
Not sure what a Den Chief is? A den chief is a Scout BSA member who assists a Cub Scout den leader or Webelos Scout den leader at den meetings, pack meetings, and other events.
They are a ready source of games, songs, skits, and skills, and they encourages the Scouts in their advancement.
Now is a great time to take this training! Den Chiefs are a great recruiting tool for your troop too!
Click Here for the Online Course
Other Trainings
Almost all adult leader trainings can be done online, in the comfort of your home.   You will need to set up a "My.Scouting" account (if you haven't already).  Now is a great time to take  your BSA-required Youth Protection Training.
Access BSA Training modules here
For a list of all trainings available to adults through the BSA online portal, Click here >