Cub Scout Adventure Boxes

The Lincoln Heritage Council is excited to launch Cub Scout Adventure Boxes. Each rank (Tiger, Wolf, Bear and Webelos/Arrow of Light) will have a specific box that is filled with nearly everything you need to complete five elective Cub Scout Adventures at home and jump start your Scout's advancement to the next rank this summer.
Within each box, you will find a copy of the Scout Oath and Law, and other assorted items which will help you to complete the adventure requirements at home as a family. Items may include craft kits, magic sets, and other small science equipment.
Each box also comes with written and video instructions so you can easily participate with your child.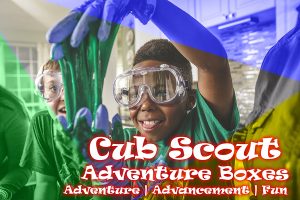 Each Adventure Box is designed for one child and will be available for limited contact pickup at Louisville Scout office, all local Scout shops, the shipped directly to your home after June 15 (shipping fees not included).  While these boxes are geared toward members of Cub Scouting, the activities involved are fun and available for all children!
Order yours today

The adventures that come with each box will vary and a sample is below.
Tiger Adventure Box – Going into First Grade
$55.00
Curiosity & Intrigue
Floats & Boats
Good Knights
Rolling Tigers
Sky is the Limit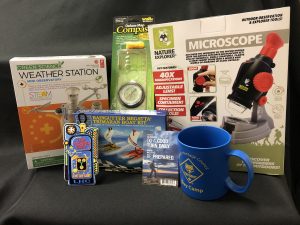 Wolf Adventure Box – Going into Second Grade
$55.00
Grow Something
Collections & Hobbies
Finding your Way
Motor Away
Germs Alive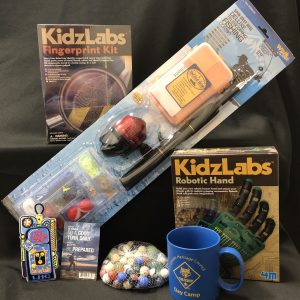 Bear Adventure Box – Going into Third Grade
$55.00
A Bear Goes Fishing
Beat of the Drum
Forensics
Marble Madness
Robotics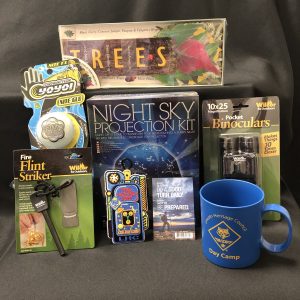 Webleos & Arrow of Light Adventure Box – Going into Fourth or Fifth Grade
$55.00
Adventures in Science
Castaway Adventure
Into the Wild
Into the Woods
Yo-Yo Adventure
---
Online Camp store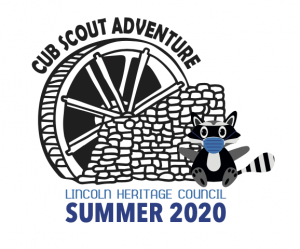 Pick up your 2020 camp t-shirt, patches and other camp gear here!  Order of $25.00 or more will receive a Free small slushie in our 2021 camp season. Click Here to start shopping!
Camp T-shirts are available to order! Collect all three! Click Here!