2020 Shootapalooza
Saturday, August 29, 2020
Harry S. Frazier, Jr. Scout Reservation
Camp Crooked Creek
9 a.m. to 4 p.m.
(Based on current COVID-19 conditions – See below)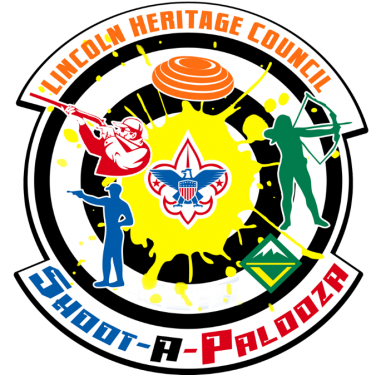 Scouts and Venturers, enjoy a day of shooting sports at
Camp Crooked Creek.
Participants will be able to shoot .22 rifles, archery, pistols (Venturers only), paintball and sporting clays on a special, newly-created course.
Units wishing to camp overnight can make reservations in Tentaroo.
Space is limited to only 100 shooters, and registration is required.
Cost:  $20 per shooter (includes all ammunition, supplies and a patch).  Lunch will not be provided.  Participants need to bring their own lunch.

Special COVID protocol will be followed:
– Group sizes will be limited to 10.  Total number of 100 shooters.
– Schedules will be set to spread groups out.
– Shooting positions will be limited to allow for distancing
– Firearms and equipment will be disinfected between shooters
– Masks will be required when groups are mixed and with instructors
– No lunch is provided, Scouts will bring their own
– Transportation is not offered, Units must travel on their own.
– Hand sanitizer will be available
– Units will be asked to conduct a health check on each Scout and adult before going to camp.
Registration begins at 8:30 a.m. with sessions beginning at 9 a.m.
Register Here