Scout Shop
When you purchase your Scouting supplies from Scout Shop, your dollars are going back to support programs right here in your council. Feel free to contact our Scout Shop Manager.
In Louisville: (502) 261-1470, Louisvillescoutshop@scouting.org.
Please reach the individual Council Scout Shop by using their phone or emails listed below.
---
Updated hours of operation during the Coronavirus pandemic
Louisville Scout Shop: Monday to Friday: 10:00 a.m. to 6:00 p.m. | Saturday: 10:00 a.m. to 2:00 p.m. (Closed for lunch 1:30 – 2:00 pm Monday-Friday)
---
Like our Cub Scouts and Scouts BSA Advancement forms, you can select the items and have them gathered, bagged, and set aside for you to pickup in-store, contact-less curbside, or have the items shipped directly to you.
Uniforms and accessories can be ordered directly from the Louisville store by:clicking here * (updated frequently)
Send the Scout Shop an email at louisvillescoutshop@scouting.org * or call them at (502) 261-1470 to ask questions or to order items. * (*these options offer free shipping on orders of $50 or more)
Visit www.scoutstuff.org and order online. Shipping charges apply.
Visit the Louisville Scout Shop, 12001 Sycamore Station Place, Louisville, Ky 40299 in the Council office.


Click the picture
Special Deals in our Louisville Scout Shop
The week of January 18-23, we will be having up to 20% off on most Scout knives, from the basic knives to Eagle Scout Commemorative knives. The week of January 25-30, we will have a promotion on many of our sleeping bags, pads and pillows.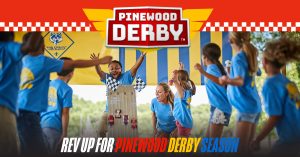 Finally…Don't Forget…
WE DO SEWING…and…WE KNOW WHERE THEY GO!
Pre-sewn shirts are now being offered at the Scout Shop!
Ask for details.
SCOUT SHOP STITCHING SERVICES
Go to ScoutShop.org for a complete list of items new items and new items on clearance.
Locations & Hours
*Our normal business hours have changed during the Coronavirus Pandemic, please see top of the page for new hours
Louisville Scout Shop
12001 Sycamore Station Place
Louisville, Kentucky 40299
Phone: 502-261-1470
Fax: 502-261-1472
Email:louisvillescoutshop@scouting.org
Monday – Friday: 10:00 a.m. – 6:00 p.m. (Closed for lunch 1:30 – 2:00 pm)
Saturday:  Open 10:00 a.m. to 2:00 p.m.
Sunday:  Closed
Why should I support the Lincoln Heritage Scout Shops?
Your dollars stay in Scouting to help fund programs for our local youth.
We serve volunteers in our stores through telephone, fax and email orders.
We receive new products on a regular basis, so every time you come in you can find something new.
We special order any BSA National items that we may not carry with no additional charges to the customers.
You can see all the Scouting items at ScoutShop.org.