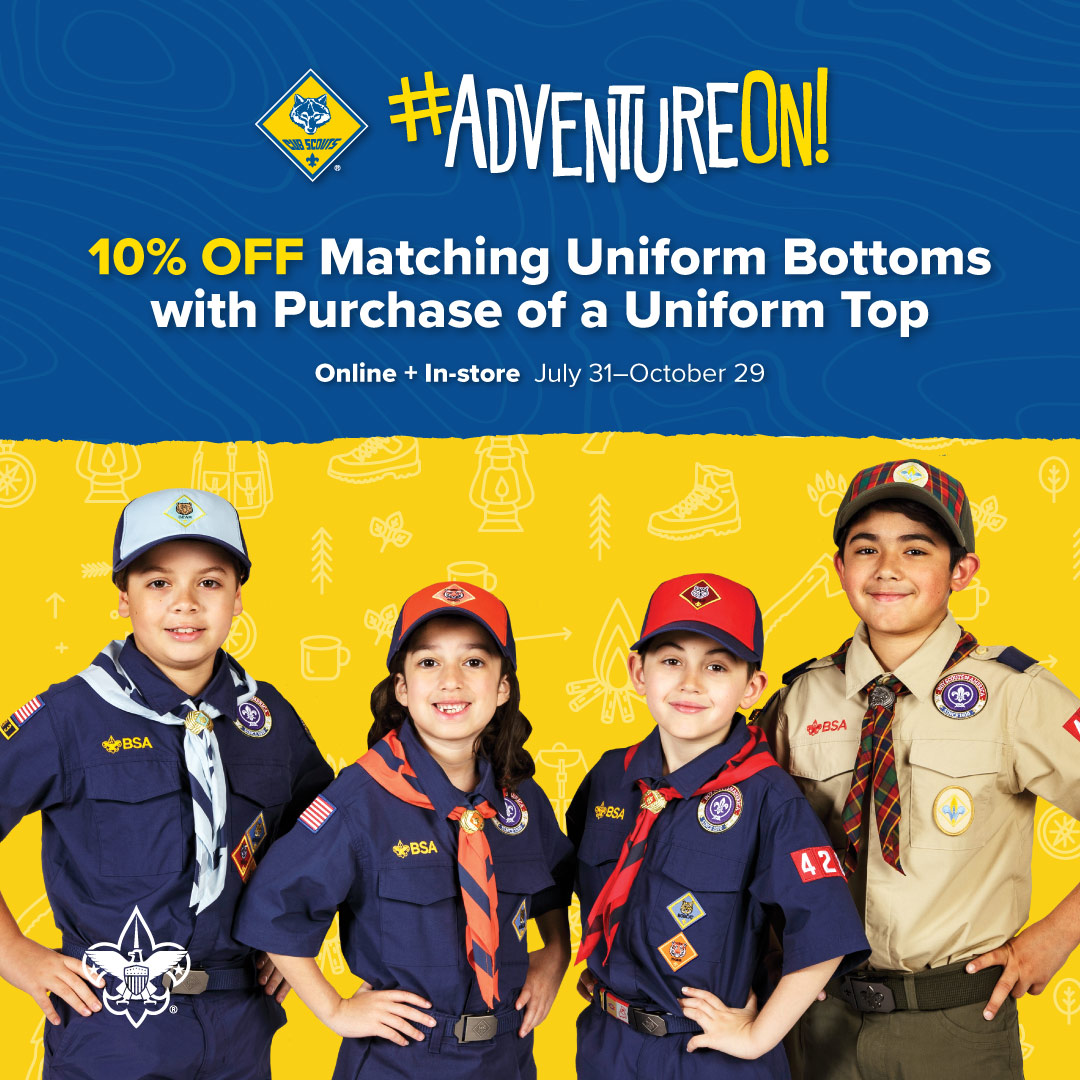 Location & Hours of Operation
Address: 12001 Sycamore Station Place
Louisville, Kentucky 40299
Phone: 502-261-1470
Email: louisvillescoutshop@scouting.org
Hours:
Monday – Friday: 10:00 a.m. – 6:00 p.m.
Saturday:  10:00 a.m. to 2:00 p.m.
Sunday:  Closed
---
Now Hiring – Sales Associate (part-time) – Contact David.Board@scouting.org if interested.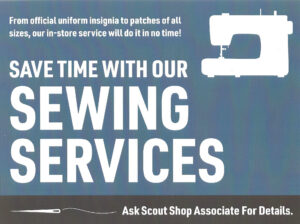 Like our Cub Scouts and Scouts BSA Advancement forms, you can select the items and have them gathered, bagged, and set aside for you to pickup in-store, contact-less curbside, or have the items shipped directly to you.
Ways to Order:
Directly from the Louisville store by clicking here.
Email (louisvillescoutshop@scouting.org) or call 502-261-1470 to ask questions or order by phone.
Visit www.scoutshop.org and order online. Shipping charges apply.
Visit in-person at 12001 Sycamore Station Place, Louisville, Kentucky 40299 (inside the council building).
Don't Forget!
WE DO SEWING and WE KNOW WHERE THEY GO!
Pre-sewn shirts are now being offered at the Scout shop!
Ask for details.
SCOUT SHOP STITCHING SERVICES
Go to ScoutShop.org for a complete list of items new items and new items on clearance.