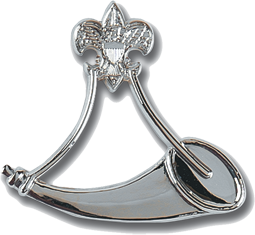 Powder Horn
Powder Horn is a co-ed course designed to introduce Scouting's male and female youth and adult leaders to the exciting high adventure program possibilities for their Unit. The course supports the mission of strengthening Units so they can achieve the mission of the Boy Scouts of America.
Program highlights may include: Shooting sports; Pistols; Skeet shooting; Black powder; Horseback riding; Wilderness canoe expedition planning; Geocaching, Mountain biking; Cave Exploring; Hunting & Fishing; Climbing & Rappelling; Project COPE; All-terrain vehicles; Scuba; Physical Fitness; Astronomy; Equestrian; Backpacking and More….
Participant Qualifications
Registered youth/adult member of the Boy Scouts of America
Youth must be 14 years of age, must have completed the Unit's version of Leadership training (Intro to Leadership Skills for Troops or Crews, etc.)
Must have completed National Youth Leadership Training
Must have a letter of recommendation from the Unit leader
Acceptance to the course will be at the discretion of the course director
Adults must be trained for their current leadership position
All paricipants must complete:

Venturing Youth Protection (adult or youth version)Hazardous Weather
Safe Swim Defense
Climb on Safely

Meet the physical requirements contained in the Annual Health and Medical Record physical in a backcountry environment
Some activities, such as Scuba, may have additional requirements
Date
September 27 – 29, 2019
Harry S. Frazier, Jr. Scout Reservation
930 Terry Drive
Shepherdsville, KY 40165
October 18 – 20, 2019
Tunnel Mill Scout Reservation
3913 Tunnel Mill Road
Charlestown, IN 47111
Cost
$245 Discounted Fee
Due by May 31, 2019
$275
June 1, 2019
A $75 deposit is required with registration form
Course fee includes food, materials, shirt, patch and site fees.
The first 48 FULLY PAID participants will have priority for course acceptance.
Registration
Click Here for Powder Horn Flyer (Coming)
Click Here for Online Registration
Contact
Don Helstern, Course Director, donhelstern@gmail.com or 502-553-0623
Donnie Helstern, Staff Advisor, Donnie.Helstern@scouting.org or 502-400-5377