Cub Scout Recruitment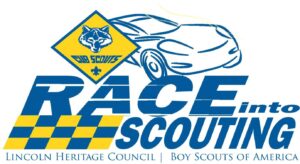 2021 LHC BSA RACE INTO CUB SCOUTING
FALL RECRUITMENT WEBINAR/ TRAINING FOR PACKS!
As our Cub Scout programs recover from these unprecedented times, we must provide an unprecedented recruitment effort this fall to rebuild and grow back our Cub Scout programs.
As a council, we are finalizing the plans, support, and resources to this effort like never before. The additional support and resources will be readily available for the Cub Scout Packs following our recruitment plan.
Each Cub Scout Pack was required to have at least one representative (or more)  at the "2021 Cub Scout Fall Recruitment Web Conference" on July 15th at 7:00 p.m. (ET).
However, for those that were unable to attend we don't want you to miss out! It's not too late to get trained and gain all of the benefits of this year's plan by viewing here: https://drive.google.com/file/d/1B3-jHc5EBJTYONSjJWl05Mf3ZawvuMrt/view?usp=sharing
2021 RACE INTO CUB SCOUTING WEBCONFERENCE POWERPOINT SLIDE
BeAScout.org PIN and New Lead Management Training
Click here  to learn how to update BeAScout pin.
Click here for Unit Guidebook for BeAScout.org (Additional info for updating pin & how to manage leads, online applications, & use unit QR Codes)
---
Top 4 Recruitment Tasks
Attend and/or watch our Fall Recruitment Training Video (above)
Update your BeAScout.org PIN (instructions above)
Confirm your pack's Sign Up Night with the school and your District Executive
Recruit your team and follow the plan
Local Resources For Packs
2021 Race Into Scouting Recruitment Leaders Guide for Packs
Our council has many great resources to support your pack's recruitment efforts. Please work with your District Executive to request materials.
Here are just some of the many great resources as a council we will provide in 2021 for packs following our plan (These are highlighted and shown in the above training):
School assignments, scheduling & in school Buzz Up for Students
At least 2 sets of flyers for the school & PDF version of your flyer once complete for use on social media and email.
Posters
Yard Signs
Table Tents & Den Rosters
Applications (Youth & Adult) & Pens
Parent Orientation Guides
Invite a Buddy Postcard (Invites for current Scouts or parents to give to friends)
New this year! Pinewood Derby Kits as an incentive for new Scouts!
New this year! "Pit Passes" for New & Current Scouts!
New this year! Banners!
New this year! Geofencing (paid social media advertising!)
New this year! Professionally and locally produced "Buzz Up" video to be utilized by schools and packs through email & social media to get youth excited about signing up for your Pack!
**If there is something your Pack feels you need in addition to help your recruitment be a success please communicate with your District Executive or contact the council office.
2021 RACE INTO CUB SCOUTING  SOCIAL MEDIA/EMAIL RESOURCES
Additional Resources For Packs
District Resources
Thank you to our 2021 Fall Recruitment Sponsors: