Statement from the Lincoln Heritage Council
Scouting Family,
The safety of our Scouts, leaders, and Scouting families is paramount.
In light of the recent recommendations by local, state, and federal health officials and school closures, we have made the decision to postpone and reschedule ALL Council events, district events and close our camps through March 29.
At this point, the Council office and our Scout Shops WILL REMAIN OPEN.
Along with previous protocols of proper personal hygiene, the Centers for Disease Control (CDC) and state health departments are stressing "social distancing" as the single most effective way to minimize transmission of the COVID-19 (Coronavirus).
As Scouts, we are continually looking beyond our own ranks and membership to serve the greater good and to do our duty for our country and community. We believe this is one of those times. For this reason, we are also requesting each chartered partner and Scouting program postpone and reschedule ANY Scouting activity (including meetings) until March 29.
Please continue to stay in contact with your Scouting program and leaders concerning your rescheduled and upcoming events. Leaders, please work with your individual chartered partners for routine scheduling and program decisions as well.
We will continue to closely monitor the protocols from the CDC and state health departments and will update you as the need arises during the next two weeks.
Here are suggested tips and additional information to assist our Scouting families as we do our part to limit the spreading of COVID-19:
A Scout is Clean and Prepared:
• Practice good hygiene and have hand washing stations or hand sanitizer available at any future activities and meetings.
• Wash hands often with soap and water for at least 20 seconds (wash your hands while saying the Scout Oath and Law); especially after going to the bathroom; before eating; and after blowing your nose, coughing, or sneezing. If soap and water are not readily available, use an alcohol-based hand sanitizer with at least 60% alcohol.
• Routinely clean frequently touched surfaces and objects.
• Remind everyone to stay home if sick or not feeling well.
• Step away from a crowd and cover coughs and sneezes with a tissue, then throw it in the trashcan and wash your hands afterwards.
Talking with your Scouts and Scout families:
Please take time for a "teaching moment" with your den, pack, troop, crew, or post about common-sense steps from the CDC about good hygiene and steps to help prevent the spread of disease. Here are two links for leaders (and parents) to assist you in talking to your kids about COVID-19 (Coronavirus):
https://www.cdc.gov/…/schools-ch…/talking-with-children.html
https://www.npr.org/…/just-for-kids-a-comic-exploring-the-n…
Here's a great resource for parents who may have some younger Cubs who are having a hard time understanding what's going. From the World Health Organization.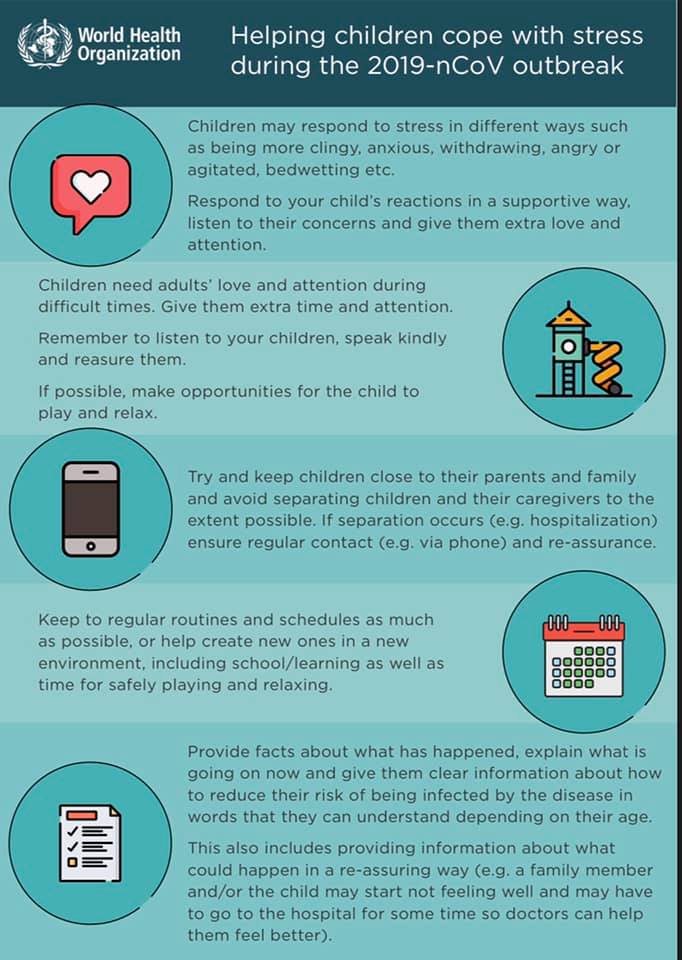 Camp Cards
To address some of the questions we are getting regarding Camp Cards; we are recommending all unit functions be postponed and rescheduled through March 29th. This would include camp card store front booth sales. However, we are encouraging all Scouts to continue to sell to friends, family, and where their parents see fit. We will be offering additional resource/templates for a social media sales campaign soon.  Many parents and leaders have been successful through that method already.
Here's the info on this year's Camp Card sale: https://lhcbsa.org/camp-cards/