Seneca
Seneca District serves NE Jefferson county in Kentucky including the following areas: Anchorage, Brownsboro Road, Butchertown, Crescent Hill, Clifton, Westport Road, Lyndon, Middletown, Prospect and St. Matthews. In addition, Seneca serves Carroll, Oldham, and Trimble counties.
Click here to connect to the Council Event Calendar!
---
District Meetings
Time
Location
District Committee Meeting
2nd Tuesday of the month
6:30pm
Sam Swope Scout Center, 12001 Sycamore Station Place, Louisville KY., 40299
District Commissioner Meeting
3rd Wednesday of the month
7:00 pm
McAlister's, 4002 Towne Center Drive, Louisville KY., 40241
As of now, all meetings have moved to a digital platform.  Those expected to attend these meetings will receive an invite.  As always, these meetings are open to any and all adult volunteers.  If you would like to attend digitally with us, please contact Donnie Helstern, donnie.helstern@scouting.org, for the link.
---
Unit Fundraising Opportunities
SCOUT CARDS
Scout Cards are a great way for Scouts to earn their way and fund their own adventures!  Units participating in this program will earn 50% commission ($5.00) for each $10.00 Scout Card they sell.
There are not many fundraisers that you can earn a 50% profit margin.
Selling Scout Cards?  Have you sold at least 25 cards yet?  If so you qualify for your choice of one of three limited edition LHC Council Strip Patches!  Sell 75 cards and receive all three!  For every 25 cards sold, you can earn 1 patch of your choice!  The sale ends on June 11th so get out, sell, and earn all three!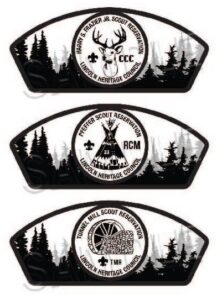 ---
Activities
---
Volunteer Training
Every Scout Deserves a Trained Leader!
Click here for more adult leader basic training information!
Youth Protection Training
Youth Protection Training (YPT) is mandatory for all registered adult leaders and must be renewed every two years.  Lincoln Heritage Council is committed to ensuring the safety of all youth in every program and that starts with a commitment to 100% of our adult leaders with current youth protection training.
The adult application requests background information that should be checked by the unit committee and the chartered organization before accepting an applicant for unit leadership.
The Boy Scouts of America (BSA) has a multilayered adult leader selection process that includes criminal background checks administered by a nationally recognized third party and other screening efforts.
Youth Protection training is required for all BSA registered volunteers and is a joining requirement.
Youth Protection training must be taken every two years. If a volunteer's Youth Protection training record is not current at the time of recharter, the volunteer will not be re-registered.
CLICK HERE to login and complete your youth protection training!
For more information about Youth Protection Training CLICK HERE!

Wood Badge is the most advanced adult leader training available. A Scouter has the opportunity to understand Scouting as a values-based program providing age-appropriate activities for youth. The course will revitalize their commitment to Scouting by sharing in an inspirational experience.  Many Scouters consider Wood Badge to be a peak experience in their Scouting career.
Fall 2021 
All Day September 10, 11 & 12 – Dining Hall, Harry S. Frazier, Jr. Scout Reservation (CCC)
All Day October 9-10 – Tunnel Mill Scout Reservation (TMR)
-Both Weekends Required-
$75.00 Deposit is required with all registration applications.
Click Here to download registration flyer for Fall Course 2021
Click Here to register online for Fall Course 2021
Click Here for Wood Badge Participant Financial Assistance Request Form
Contact
2021 Fall Wood Badge Course Director Brent Selch, lhc2054@selch.org or 502-614-0323
---
Interested in working at Summer Camp?
Apply today to be on camp staff!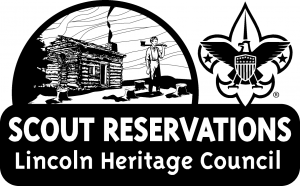 Contact Sarah Flowers, sarah.flowers@scouting.org or 502-400-5362, to inquire about camp staff.  There are still several positions available for this summer season!  Spend your summer working on ziplines, sailing boats, teaching scout skills, riding ATVs and more!