Four Rivers
Four Rivers District serves: Hardin, Massac and Pope counties in Illinois; Ballard, Calloway, Carlisle, Fulton, Graves, Hickman, Livingston, Marshall and McCracken counties of Kentucky and the South Fulton community in Tennessee.
Key Points of Contact
DISTRICT MEETINGS
District Committee & Commissioners Meeting:
6:00 PM CST
Roundtable Meeting
7:00 PM CST
When:
First Thursday/Monthly

*Pending holidays and school breaks

Location:
Calvert City Methodist Church,

571 Oak Park Blvd

Calvert City, KY 42029
As of now, all meetings have moved to a digital platform.  As always, these meetings are open to any and all adult volunteers.
DISTRICT EVENTS
TRAINING
For more information on Trainings in our District contact:
District Training Chair, John Larkin, jflarkiniii@gmail.com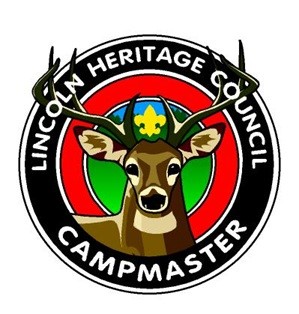 The Campmaster program for Pfeffer Scout Reservation, Camp Roy C. Manchester is in the works. Volunteer leaders are trained to serve as Campmasters for a weekend to coordinate for units to have access and use of the camp facility. The Campmaster is a point of contact for that unit or units. It is required to have two Campmasters on site those weekends. The Council is in the process of refurbishing a lodge for Campmasters at camp. Campmasters have to be certified in CPR/First Aid/AED. If you are interested in being a Campmaster please contact me. So I can schedule training.
Unit Commissioners
We need Unit Commissioners to help serve units within our district. Commissioners are friends to the units and help them succeed. Commissioners visit the units they are assigned at least once a month, to check on the unit and see how they are doing, they also provide any information to that unit on upcoming events. Also provide advice to the units. If you would be interested in serving our district as a unit commissioner please contact me, out units, and scouts can use your leadership.
Just a reminder a lot of leaders Youth Protection are expiring soon, please have your leaders check their youth protection dates, this will also help your unit come Recharter time. I also have a list of every units leaders training and what training they are still missing or need. Please feel free to contact me to get a copy. I do apologize for such a long email, we have a lot of events coming up and information to put. I want to say Thank You for all who were able to attend Roundtable, I understand a lot of you would have been there if it wasn't for work, or other obligations. I greatly appreciate all you do for scouting and making this a great program for our scouts. Let's keep striving to be the best District!