Four Rivers
Four Rivers District serves: Hardin, Massac and Pope counties in Illinois; Ballard, Caldwell, Calloway, Carlisle, Crittenden, Graves, Hickman, Livingston, Lyon, McCracken, Marshall and Trigg counties of Kentucky; and Fulton and Obion counties in Tennessee.
SCOUTING NEEDS YOU
Scouts have always led the way, been prepared, helped other people, strived to be good citizens, and worked to be brave. Times like this are exactly why we need Scouting.
While Scouting has continued during this unique time, fundraising has been extremely challenging.  Special events have been cancelled, collections on the annual campaign are down, and in the blink of an eye, revenue from summer camp and other in-person activities have disappeared.
We know there are better days ahead, but we also know that without identifying meaningful sources of funding to bridge the gap, our services and programs will not be able to be delivered at the same level in the future. So, what is at risk? The future leadership of our community. With less Scouting, there will be fewer leaders and we are committed to not let that happen. Our community needs Scouting more than ever!
Our council has implemented several expense cutting strategies to offset the loss of revenue as well as developed new opportunities to raise additional funds including this Secure the Adventure Campaign. The funds raised will go directly to support Scouting in the 64 counties we serve during this time of need.
We have an ambitious goal to raise $200,000 through this campaign by December 31. If you have already donated to Scouting this year, thank you!  If you are interested in giving more, thank you again!  Your support will help the Lincoln Heritage Council continue to serve thousands of families and help to build children into values-based leaders that our community so desperately needs.
For more information on how you can help Secure The Adventure for thousands of Scouts across our Council, CLICK HERE
To make a donation and help Secure The Adventure, CLICK HERE
#keeptheadventuregoing
During this time of social distancing, Scouting continues!  Visit our new website section SCOUTING AT HOME!
---
Key Points of Contact
---
DISTRICT MEETINGS
District Committee & Commissioners Meeting:
6:00 PM CST
Roundtable Meeting
7:00 PM CST
When:
First Thursday/Monthly

*Pending holidays and school breaks

Location:
Calvert City Methodist Church,

571 Oak Park Blvd

Calvert City, KY 42029
As of now, all meetings have moved to a digital platform.  As always, these meetings are open to any and all adult volunteers.
---
DISTRICT EVENTS
---
We're now accepting reservations for 2021!
Camp is OPEN and we CANT WAIT!  Reserve your spot now!
To make your 2021 Summer Camp Reservations, fill out this REGISTRATION FORM
Reservations require a $100 deposit. Deposit is deducted from the total camp fees and are not refundable or transferrable to the following year. This fee holds your troop's youth reservations at Summer Camp but does not 100% guarantee your first choice of camp sites. The Summer Camp Director determines final camp site spots for each troop, based on number of youth/adults registered within Tentaroo, one week prior to camp. Camp sites are based on the troop's preferences, date reservations received at the office, reservations used the prior year, and miscellaneous camp needs.
---
TRAINING
For more information on Trainings in our District contact:
District Training Chair: John Larkin, jflarkiniii@gmail.com
Click here for more adult leader training information!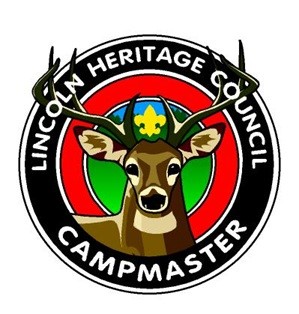 The Campmaster program for Pfeffer Scout Reservation, Camp Roy C. Manchester is in the works. Volunteer leaders are trained to serve as Campmasters for a weekend to coordinate for units to have access and use of the camp facility. The Campmaster is a point of contact for that unit or units. It is required to have two Campmasters on site those weekends. The Council is in the process of refurbishing a lodge for Campmasters at camp. Campmasters have to be certified in CPR/First Aid/AED. If you are interested in being a Campmaster please contact me. So I can schedule training.
Unit Commissioners
We need Unit Commissioners to help serve units within our district. Commissioners are friends to the units and help them succeed. Commissioners visit the units they are assigned at least once a month, to check on the unit and see how they are doing, they also provide any information to that unit on upcoming events. Also provide advice to the units. If you would be interested in serving our district as a unit commissioner please contact me, out units, and scouts can use your leadership.
Just a reminder a lot of leaders Youth Protection are expiring soon, please have your leaders check their youth protection dates, this will also help your unit come Recharter time. I also have a list of every units leaders training and what training they are still missing or need. Please feel free to contact me to get a copy. I do apologize for such a long email, we have a lot of events coming up and information to put. I want to say Thank You for all who were able to attend Roundtable, I understand a lot of you would have been there if it wasn't for work, or other obligations. I greatly appreciate all you do for scouting and making this a great program for our scouts. Let's keep striving to be the best District!