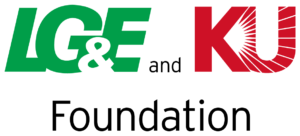 PRESENTS THE 2ND ANNUAL
2021 LINCOLN HERITAGE COUNCIL
"WORDS TO LIVE BY" CONTEST
CONTEST DEADLINE HAS PASSED: PLEASE CHECK BACK SOON FOR WINNERS!
Scouts, grades K-12, are encouraged to participate in the Lincoln Heritage Council's 2nd annual multi-media contest. Scouts will be divided into age divisions and their work will be judged by a select panel of volunteers. 
In addition to the contest itself, the Scout's work has a chance to be showcased throughout the Council via social media, e-blasts, displays and mailers!
Each age division will have one winner. Winners from grades K-8 will receive a full scholarship to a 2022 Lincoln Heritage Council Day Camp, Resident Camp, or Summer Camp. The winner from the 9-12 grade essay contest will receive a $1,000 College Scholarship. All contest participants with their work submitted prior to the October 2021 deadline will receive a 2021 "Words to Live By" patch. 
Participating Scouts must be registered with the Lincoln Heritage Council, BSA. 
CONTEST THEME
As Scouting emerges from the restraints of a global pandemic, we look forward to planning our next big adventures!
What is the best Scouting adventure you have ever had? What did you learn? What did you do?
AGE DIVISIONS & CONTEST RULES

Below you will find links to the rules and cover forms for each age division.  Note that the entry division should be based upon the grade that the child will enter into this fall. Please be sure to read the rules carefully, complete and attach the cover form to the entry, and submit the entry prior to the October 1, 2021 deadline.
We are excited to host this event again and can't wait to see how Scouting programs have helped our Scouts find adventure.
All contest entries must be submitted to the Lincoln Heritage Council via mail, in-person drop-off or email at 
12001 Sycamore Station Place, Louisville, Kentucky 40299
OR
Questions? Contact Ashton.Ballard@Scouting.org or 502-400-5370