24th Annual Sporting Clays Classic
September 18-19, 2020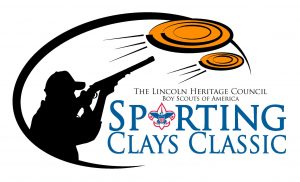 Of all the signature events put on by the Lincoln Heritage Council, the Sporting Clays Classic is always one of the most anticipated. Shooters, both experienced and novice alike, have a chance to spend the day honing their firearms skills, enjoying the company of friends and co-workers and strengthening their bond with Scouting.
Proceeds from the Sporting Clays Classic are used to benefit youth development through Scouting programs in Kentucky, Southern Indiana, Illinois, and Tennessee.
The tournament format includes four and five-person teams with each team member shooting at 20 stations. Teams are divided into three flights with 1st through 3rd place awards per flight. Special event shooting stations include Quail Flurry, Rabbit Run, trap from a tower and an optional mulligan station.
Whether you are a life-long firearms enthusiast or a newcomer to the shooting sports, this outing will provide you and your guests a safe and thrilling day in a beautiful and relaxing setting.   This is a competitive, 100-round event designed to be fun and entertaining for all. Bring your favorite shotgun and plan for a great day! (12-gauge and 20-gauge ammunition provided as part of your entry fee).
The event takes place at a first-class shooting facility in Eminence, KY.
2020 Sponsorship & Team Opportunities
---
View this year's Virtual Auction