Lincoln Heritage Council, District Operations

Supporting our District Committees & Volunteers!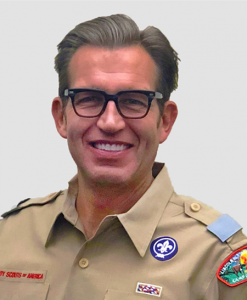 District Leadership,
We are here to support you and help you be successful in your respective districts. As your 2021 District Operations Chair my goal to help you grow and support your committees in whatever way possible. Specifically, I want to engage, empower, and support District Chairs to be successful in leading your districts in 2021.
Whether as a Patrol Leader, SPL, Summer Camp Staff member, or adult volunteer…Scouting has always taught me the value of accurate and prompt communication.  It is critical to us all BEing PREPARED!  I even applied this as a business owner where I learned that prompt communication, even with bad news, soothed everyone in the right ways.  But, this is good news!  We are Scouting and are prepared to work together through this and any challenge.  Let's take this opportunity to learn new skills, innovate, and persist!
We have designed this page for all of our committees to gain resources and tools for your committee roles, update you on upcoming Council Coordinated Meetings and provide you updates and follow-up from previous meetings. We also want to create a forum through this page and potentially social media for our committees to connect and share best practices and ideas. Stay tuned as we continue to update this page to meet our needs moving forward. Of course if you have ideas please share them and If I can be of any service to you or your committees moving forward do not hesitate to ask.
Thank you,
John Fischer
VP of District Operations
Principal Broker & Managing Member
Fischer's Real Estate Brokerage & Betterment Haus, LLC
When you serve as a district volunteer you are part of a worldwide movement, composed of people who are dedicated to a common goal, who use organization as a means, not an end. The whole hope of the movement rests upon two assumptions:

That unit leaders can use the movement's program in a manner to make a difference in the lives of young people.
That district volunteers will do whatever is necessary to ensure every unit leader's success.
---
Additional Resources
We are striving to compile resources into one spot for our committees below. If you cannot find something that you need please let us know. If you have a helpful suggestion or ideas for our page please share.
Thank you for your service to Scouting!