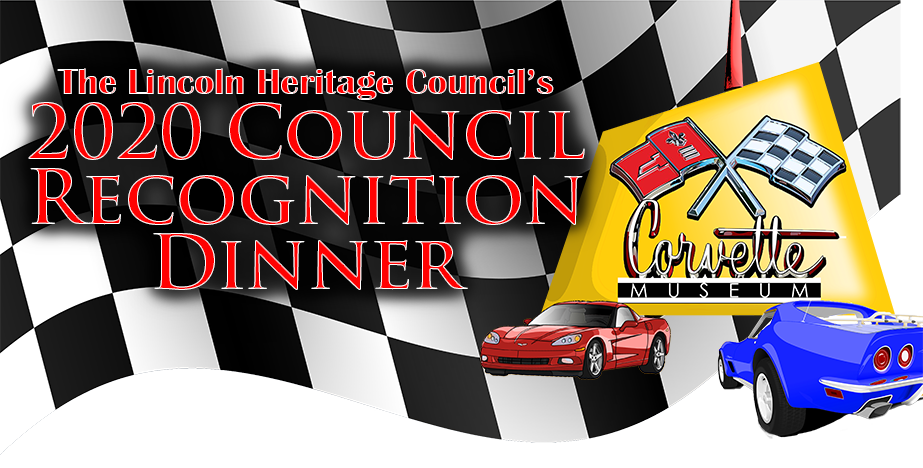 March 7
At the National Corvette Museum
Bowling Green, Kentucky
The Silver Beaver recognizes adult volunteers for exceptional service to Scouting at the council level. The Silver Beaver Award was introduced in 1931 and is a council‐level distinguished service award of the Boy Scouts of America. Recipients of this award are registered Scouters who have made an impact on the lives of youth through service given to the council. A limited number of Silver Beaver awards are made each year.
The Silver Beaver is the highest award a Council can bestow upon a volunteer for outstanding service to the Council and the youth that it serves. This outstanding group of Scouters have given their time, talent and treasure to the Council and have not gone unnoticed. The awards will be presented at the annual Council Recognition Dinner.
Watch a video of the 2019 Council Recognition Dinner
2020 Council Recognition Dinner

The 2020 Council Recognition Dinner promises to be one of the best EVER for the Lincoln Heritage Council.   Join us at the National Corvette Museum, Bowling Green, Ky for an evening of fellowship as we recognize those Scouts who've gone above and beyond.   Along with the Silver Beaver awards, other awards include (nominations for these awards are below):
Outstanding Eagle Scout
Whitney M Young Award
Torch of Gold Award
Special Needs Service
Scouting Veterans
Make a day of it, or an entire weekend
Come for the evening, of come for the day and enjoy a special entry into the museum and the Corvette Driving Experience Simulator.  You can also come and enjoy special exhibits, programs and the historic aircraft at "Aviation Park".
If you want to make a weekend of it, Bowling Green offers many activities for yourself and your guest, or even your entire troop.   Other local attractions include:
Come early (prior to 4 p.m.) and tour the National Corvette Museum  (discounted admission if wearing scout uniform)
Historic RailPark & Train Museum – (L&N Train Depot)
Lost River Cave
Kentucky Down Under
Mammoth Cave
Baker Arboretum and the Downing Museum
Shanty Hollow Lake Hiking Trail
Aviation Heritage Park 1:30-3:30 with docents available (allow 1 hour)
Mark Your Calendar
Date: Saturday, March 7, 2020
Location: The National Corvette Museum
350 Corvette Dr, Bowling Green, KY 42101
Registration begin at 5 pm CST. Program will start at 5:45 pm CST.
Cost
$30 by Feb 7
$35 by Feb 28
$40 Late Registration after Feb 28
* 2020 Silver Beavers (and one spouse/guest each): Free
Event Schedule:
4 pm – Registration Check-In & access to tour museum
4:30 pm – 5:35 pm – Corvette Simulator available
5:30 pm – Call to Seating
5:45 pm – Dinner Program
Honorees & Awards:  Silver Beavers, Eagle Scouts, Venturing Summit Awards, Venturing Leadership Awards, Outstanding Eagle Scouts, Whitney M. Young Award, Meritorious Service Award, Scouting Veterans, Journey to Excellence District Awards
Silver Beaver Alumni (2019 & earlier) Sponsorship – $75  (includes one ticket to reception, a coin, a patch, and recognition in program)
Host Hotel: Wingate Hotel, 185 Greenwood Ln, Bowling Green, KY;  270-936-3800 (mention Council Recognition Dinner to receive discount).  Contact Adam Ellison (akellison1911@gmail.com) with any questions or concerns.
Click Here — Annual Lincoln Heritage Council Recognition & Silver Beaver Dinner Registration Form
Park in Lots A or B (preferred); Corvettes have special parking area to the right of the museum in Lot A.
Enter the Museum from the front (near Lot B) or the right (Lot A).
Event registration check in will be at the ticket booth opposite the Corvette Store on Corvette Boulevard starting at 4 pm.
Dinner Program, Scouting Memorabilia & Books, Photo Op, Coat Rack in Conference Center
---
---
Hotel Accommodations
Wingate Hotel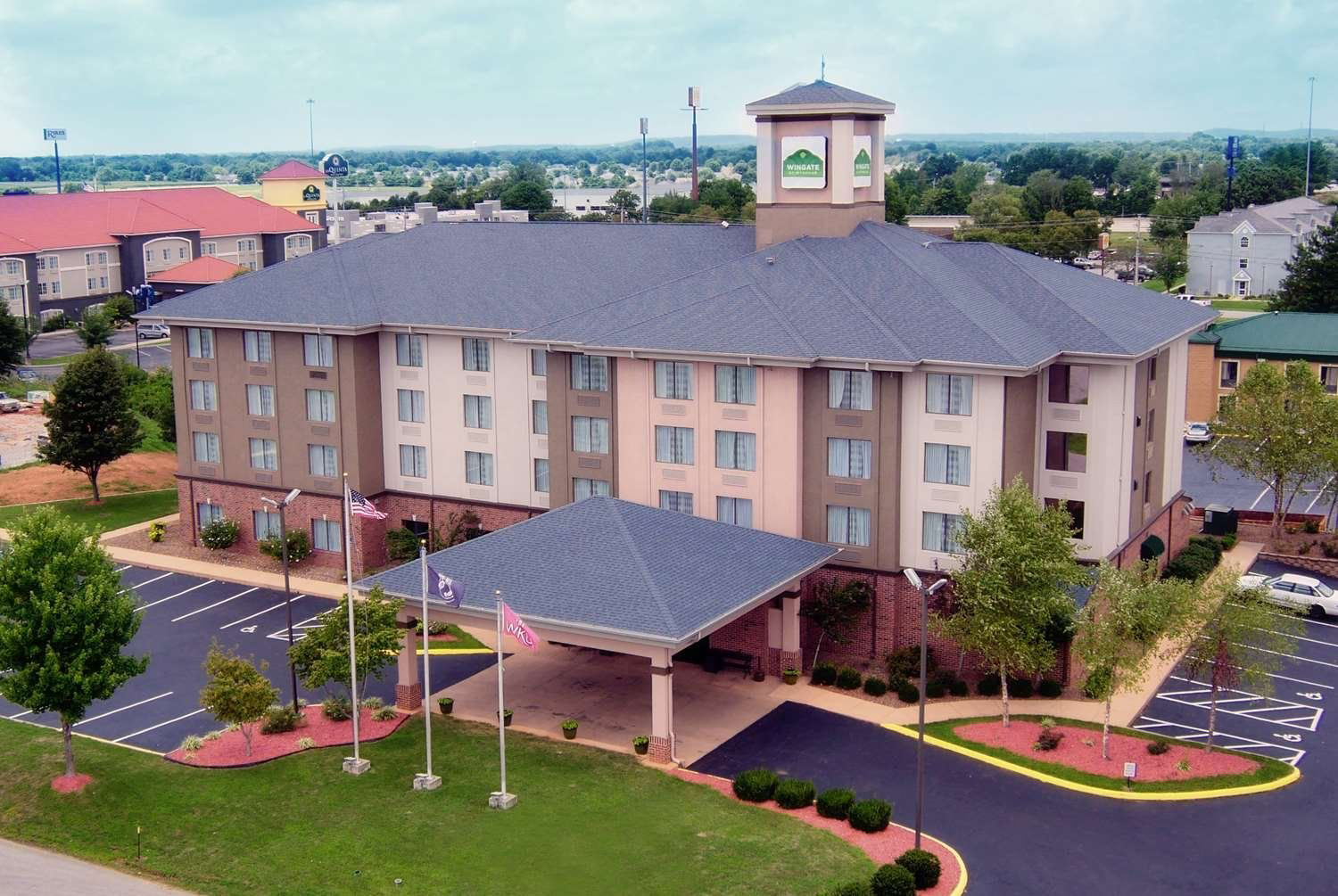 The Council has a discount for block of rooms for those wanting to stay the night
Wingate Hotel
185 Greenwood Lane, Bowling Green
$69/night; includes breakfast
To reserve a room, call 270-936-3800, and mention the Lincoln Heritage Council, Boy Scouts of America. Contact Adam Ellison at akellison1911@gmail.com for any questions.
There's also camping available
Mammoth Cave has several group camping sites at the Maple Springs Campground that can host up to 24 per site and reservations can be made over the phone at 877-444-6777 or recreation.gov. They also have a few group sites that can hold up to 16 at the Headquarters Campground, but they won't be able to make reservations for this until 2/17/2020 and they would have to call the park at 270-758-2180. Here is the Park webpage https://www.nps.gov/maca/index.htm
There is also the Bowling Green KOA located just across from the Aviation Heritage Park. Reservations can be made online at https://koa.com/campgrounds/bowling-green/ or by calling the office at 270-843-1919. It has mini golf, pay catfish pond, and hiking trails.
---
Awards for those who go above and beyond for Scouting
Distinguished Eagle Scout Award – To recognize Eagle Scouts who earned their award 25 years or more ago and have achieved national-level prominence in their field.
Outstanding Eagle Scout Award – It is awarded to an Eagle Scout for distinguished service to his profession and community.
Special Needs Service Award – This award was established to provide clear and visible recognition to adults, volunteer and professional, who serve the community of members with disabilities/special needs of the Scouting movement.
Torch of Gold Award – To recognize individuals who have provided outstanding service in the area of Scouts with special needs.
Veteran Scouting Award – To recognize BSA individual members for tenure in Scouting.
Whitney M. Young Award – Recognizes outstanding service by an adult individual or by an organization for demonstrated involvement in the development and implementation of Scouting opportunities for youth from rural or low-income urban backgrounds.
---
2020 Silver Beaver Class:
| | |
| --- | --- |
| Recipient | District |
| Mike Berger | Iroquois |
| Tracy Childress | Lincoln Trail |
| Ron Corbett | Cherokee |
| John Fischer | Executive Board |
| Patrick Glisson | Seneca |
| David Knoche | Wapiti |
| Frank McPhillips | Lewis & Clark |
| Michael Muscarella | Four Rivers |
| Gregory Shockley | Iroquois |
| Bev Tavelli | Lewis & Clark |
| David Taylor | Seneca |
| Jennifer Washburn | Four Rivers |
| Charles "Tom" Wilson | Audubon |
Click Here for list of past Silver Beavers Recipients