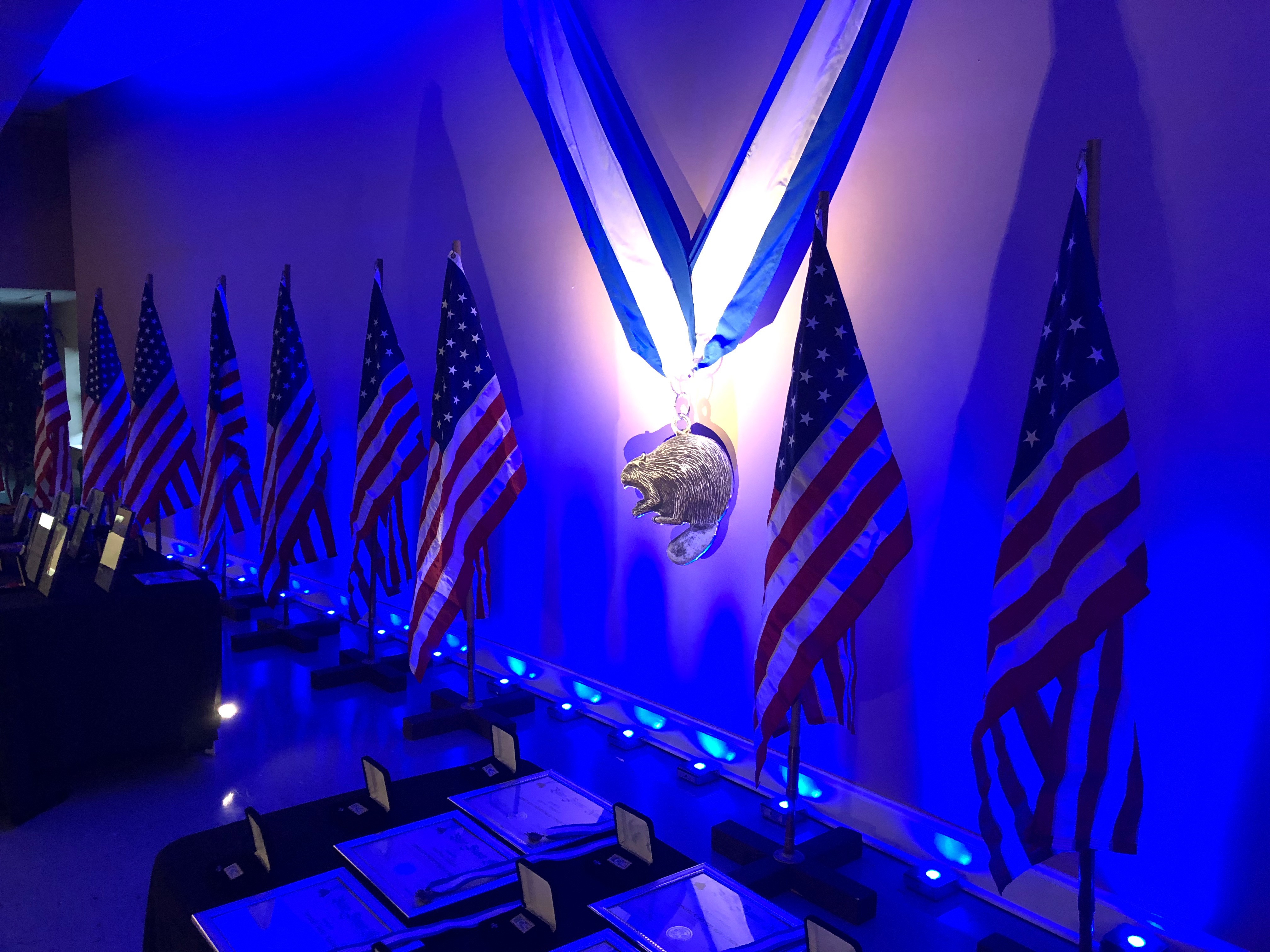 Council Recognition Dinner & Silver Beaver Awards
The Silver Beaver recognizes adult volunteers for exceptional service to Scouting at the council level. The Silver Beaver Award was introduced in 1931 and is a council‐level distinguished service award of the Boy Scouts of America. Recipients of this award are registered Scouters who have made an impact on the lives of youth through service given to the council. A limited number of Silver Beaver awards are made each year.
The Silver Beaver is the highest award a Council can bestow upon a volunteer for outstanding service to the Council and the youth that it serves. This outstanding group of Scouters have given their time, talent and treasure to the Council and have not gone unnoticed. The awards will be presented at the annual Council Recognition Dinner.
2019 Council Recognition Dinner

DATE
LOCATION
TIME
COST
Saturday, March 9, 2019
Christ Church United Methodist
4614 Brownsboro Rd
Louisville, KY 40207
Registration will begin at 5 pm EDT.
Program will start at 6 pm
$25 per person on or before March 1, 2019
$30 per person after March 4, 2019
* 2019 Silver Beavers (and one spouse/guest each): Free
Silver Beaver Alumni (2018 & earlier) Sponsorship – $75  (includes one ticket to reception, a coin, a patch, and recognition in program)
2019 Annual Recognition and Silver Beaver Dinner Registration Form
---
2019 Silver Beaver Class:
| | |
| --- | --- |
| Recipient | District |
| Donald Ray Adams | Four Rivers |
| Debra A. Allen | Iroquois |
| Steve Amsler | Seneca |
| Darrell Bartels | Lewis & Clark |
| Patrick Brown | Lincoln Trail |
| Dan Cerlan | Dan Boone |
| Thomas Geary | Cherokee |
| Brian Gipson | Wapiti |
| Brian A. Glanz | Cherokee |
| Carl Herde | Executive Board |
| Mike L. Meisenhelder | Audubon |
| Bryan Raines | Lincoln Trail |
| Flora M. Schaller | Tecumseh |